choies
What's your choice?
7:13:00 AM
Hello bloggers! Today I want to tell you about my favorite online shop named
CHOIES
So what is
Choies
?
Choies
is a global website destination for fashion-forward and IN girls to shop clothing, shoes, jewelry and accessories. Their mission is to bring heart to commerce and become the better origin of fashion inspiration. Their goal is to inspire and be inspired by cool girls all over the world.
Choies
walks you along the Fresh Spring, Hot Summer, Golden Autumn and Cool Winter.Many years later, They will still be together in fashion sense. They are trying to tell you guys the secret of Street Fashion. It is an attitude, a kind of gesture towards life.
so, do you want to know what my wishlist?
1.
Heart Shaped Sunglasses With Pink Metal Lace Frames
Super cute right?
Skirt that match with anything
I love the pattern so much!
And so much moreee.......
How to buy and consult at
Choies
?
Go through their catalogs and check the products on
Choies.com
, read their fashion blogs, chat with
Choies
on Facebook or Twitter or you may go directly to have a live chat with their customer care department. Sign up to receive email notification of the latest fashion hints, exclusive online offers, and what's more, 1500 shopping points (worth $15) + chances to get all kinds of giveaways.
There is a Good News for Fashion Bloggers!
Choies Fashion Blogger Programme!!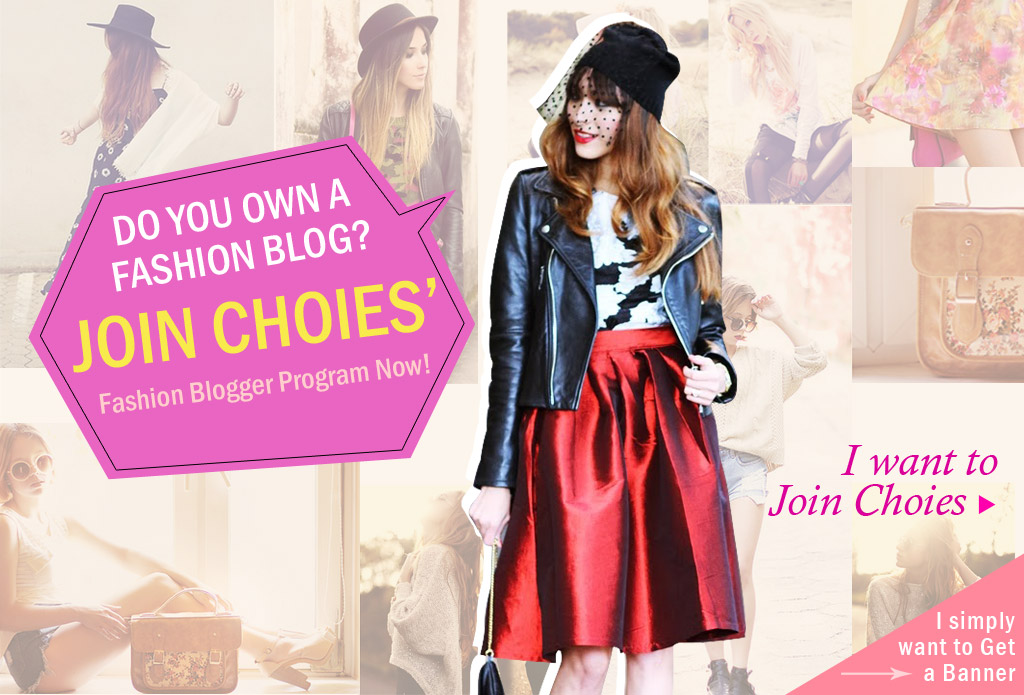 For the term and conditions click
HERE
What are you waiting for? Just Get Your Fashion Party Started together with Choies!